Our

Focus
OTH manages a thoughtfully diverse portfolio of upscale properties along with cutting edge restaurants and exquisite craft cocktail bars.
Our Focus
Lifestyle

Independent
The demand has never been higher for boutique accommodations promising curated experiences with a local touch. We build your hotel's story from the ground up, ensuring congruence amongst every guest touchpoint.
Resorts
The ultimate escape comes with unique challenges across varying amenities and consumer expectations. At OTH, we manage every part of your resort to ensure efficiency, performance, and an unforgettable guest experience.
Branded &

Soft Branded
Branded hotels come with a distinct challenge—a need to adhere to overarching brand standards while also standing out enough to create a compelling option for guests. We're committed to merging these two worlds; capitalizing on the strengths of the brand while developing a distinct identity for your property.
Condo

Hotels
The trending Condo Hotel category requires a management partner with both the skillset and the expertise to operate these unique properties with efficiency.  At OTH, we ensure a "best of both worlds" scenario – fully sold units with an unyielding commitment to flawless hotel operational standards.
Lifestyle Independent
Resorts
Branded & Soft Branded
Condo Hotels
Restaurants & Bars
Handcrafted Culinary
Experiences
Deliciously imaginative cuisine and a priceless waterfront view await.
Fresh chef-inspired farm-to-table Southern fare highlighting Savannah's most cherished culinary traditions.
Barrel-aged cocktails mix and mingle with farm-fresh Southern comfort food favorites.
A harmonious blend of Houston's native Tex-Mex cuisine and classic Southern fare.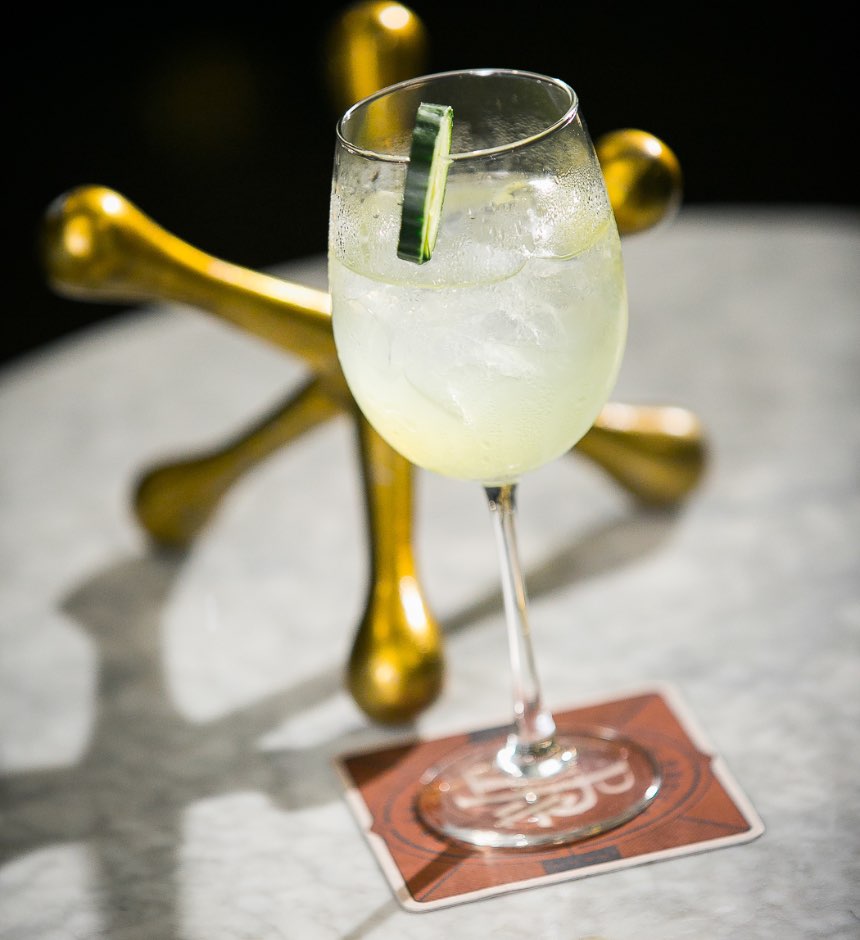 Fresh, innovative American cuisine and sleek modern spaces add up to a can't-miss dining experience.
A community drinkery pairing sensational small plates with an array of wines, beers and housemade ginger beer-based cocktails.
Buffalo Bayou is a gourmet-to-go neighborhood hub fueled by all things local. Enjoy locally sourced coffees, teas and homemade pastries.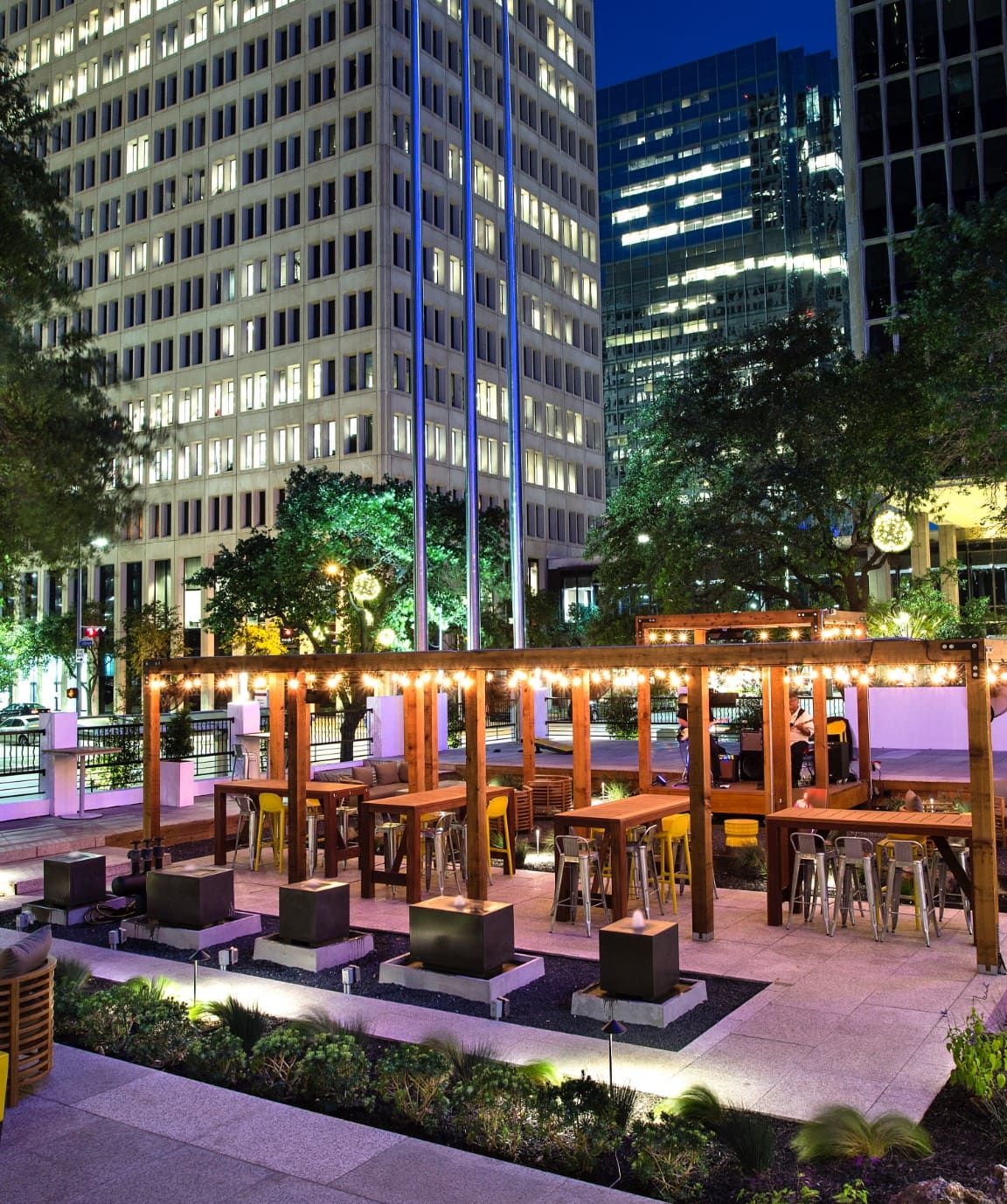 Pair a thoughtfully curated cocktail with a relaxed Downtown courtyard setting.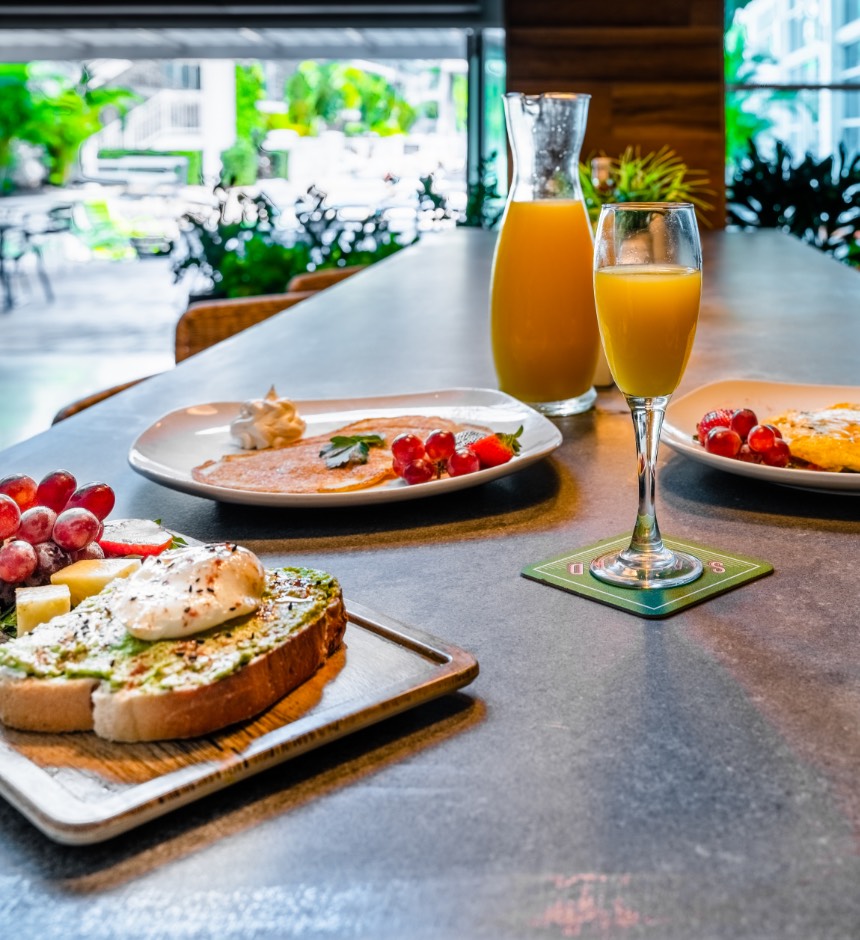 Highlighting authentic Tampa flavors using fresh, local ingredients. Hotel Alba's signature restaurant features open-air dining and innovative dishes.
Our

Solutions
We approach every partnership with our OTH standards for success in mind – comprehensive services, an innovative approach and personalized attention to detail.
Our Solutions
Revenue

Management
Our results driven team manages every part of your hotel's revenue, including customer segmentation, profitability, forecasting and the collection and organization of key data across all verticals.
Financial Services
Your bottom line never looked this good. In a changing industry like hospitality, it's not enough to ensure 'best practices'.  Instead, we make sure you stay ahead of the curve with cutting-edge tools across your property's entire financial ecosystem. This includes dynamic budgeting, robust tracking and forecasting, ongoing audits, and reporting structures leveraging AI-generated data that helps management stay on track while holding team members accountable to ongoing performance markers. The end result is a highly-performing, financially sound property that ensures maximum return and value today and for years to come.
Sales & Marketing
The days of sales and marketing living in silos are gone. At OTH, we merge these worlds in an integrated manner to turn sales into lasting relationships rooted in trust —working hand in hand with direct sales partners and corporate and property sales teams. With this foundation, we're able to harness the power of ROI-driven digital marketing that compels, captivates, and converts prospects into long-term guests using travel websites, e-commerce departments, social media channels, and turnkey marketing campaigns. This means you stay top of mind and become not simply "another" option, but the option, with a track record of conversions, revenue optimization, and ongoing profitability across all verticals.
Operations
We lean on our track record for efficient operations while staying adaptive to emerging trends to ensure your guests keep coming back for more, including:
Operations Planning
Guest Experiences
Information Technology
Revenue Management
Financial Services
Sales & Marketing
Operations